---
To watch my films and videos see my profile on vimeo.
---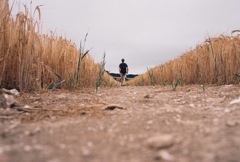 Slow down: various levels of slow travel
Some thoughts, writings, maps, and photos about the joys of overseas travels without a plane, and travelling locally by bicycle or on foot. For the ultimate in slow travel, please see posctscript 2 of my Snippets from my Coronavirus Diary, an illustrated account of my narrowboat holiday in December 2020. And for more on cycling (this time without wearing any clothes), you may refer to the article Feeling comfortable in (only) my skin.
---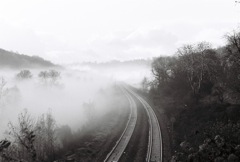 Snippets from my Coronavirus Diary
As the name suggests, these are short extracts from a personal diary I kept from March to July 2020. I have also added several appendices: an article I wrote in August 2020 about my view on the coronavirus restrictions, an illustrated account of a narrowboat holiday I took in December 2020 (instead of the cancelled holiday to Germany I had planned for April/May 2020), and snippets from my 'one-year-after' diary (April to July 2021).
---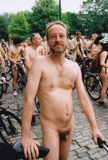 Feeling comfortable in (only) my skin
An article of mine, first published in 2012, that explains why I'm happy to be naked and consider body shame to be a stupid sentiment that should be overcome. Additional materials included are the background story to the article and plenty of clothes-free pictures.
---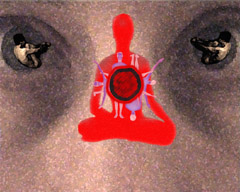 Der Weg der Hoffnung (deutsche Originalfassung)
Untertitelt "Ein Märchen, wie es das Leben schrieb", handelt es sich bei diesem Text m&oumlglicherweise um den inspiriertesten Text, den ich jemals schrieb. Er entstand sehr spontan im Mai 1994 und wurde einige Zeit danach in der Zeitschrift Der Quäker veröffentlicht.
The Way of Hope (English version)
Originally written in German in 1994, I presented this story (subtitled 'a fairy tale written by life') at a candle-lit storytelling event in 2003. I was then encouraged to put it into writing, and it was published as a 2-part serial in Young Quaker magazine.
Of fictious characters and roaring tigers, or a testimony of overcoming depression
An article I wrote in 2002 for Young Quaker magazine that describes my experience with depression and how I managed to overcome it. It also goes some way to explain the significance of my alter ego Charlie Blackfield.
---
This page was last updated on 2 September 2023